Franchise Opportunities
CMG UK is looking to expand the business and franchise – this will enable us to spread the word on effective credit control across the UK.
We are ethically led and strive to continuously improve upon the service we deliver for our customers and we believe franchising will provide a significant platform in which to grow and develop the credit control function for business'; businesses that are ultimately the lifeline to our recovering economic climate.

For more information or if you would like to submit your interest in becoming a franchisee of CMG UK please contact us.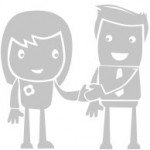 For more details, contact us on
03332 413 203