About us
CMG UK provide services that cover a wide variety of credit management issue solutions.
At Credit Management Group UK we have provided expert commercial credit management services for over 25 years. We are experts in cash flow solutions.
Industries we work for include:

National Utilities,
Construction Industry,
Manufacturers,
Distributors,
Architects, Accountants, Solicitors, Barristers,
Marketing Companies, Web Site Designers,
Recruitment, and many more.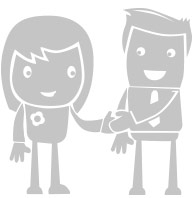 The size of our clients range from sole traders to £100m+ turnover private companies and National utilities.

Whatever your issues with business to business debt, we can help you improve your cash flow in a customer focused way, reduce your risk to bad debt and protect your profit.
We have successfully helped clients to:
Improve collection performance resulting in savings on financial costs
Reduce bad debt risk to protect profit
Significantly reduce debtor days
For more details, contact us on 03332 413 203
Credit Management Group UK (Merseyside) Ltd
Company Reg No: 4950171
Registered office: 1 Abbots Quay, Monks Ferry, Birkenhead, CH41 5LH
VAT Number: 921 904 241
Jenny Esau is a Fellow of the Institute of Credit Management Registration Number: 5005548
Dawn Sandilands is registered with the Chartered Institute of Credit Management Registration Number: 6017102
Stephen Jones is registered with the Chartered Institute of Credit Management Registration Number: 6015854
Registered under the Data Protection Act. Registration Number: Z9053428