Order to Cash Process
Cash Flow Management Training for Management
Limited places for £99 + vat
Who will benefit?
Business owners, managers and supervisors with financial responsibilities.
What the course will cover?
To upskill delegates on the commercial aspects of running a business and the 'Order to Cash' process to improve their cash flow and reduce risk of bad debt.   
Event Outline
Cost of credit
Financial Risk assessment
Terms and conditions
Contract offer and acceptance
Disputed invoice management
Late Payment Legislation
Collection strategies, customer types & letter cycles
Pre action protocols
Legal proceedings overview
Management reporting
Event Speaker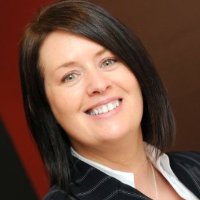 Jenny Esau
FCICM
Jenny is the Managing Director of Credit Management Group UK, with 35 years' experience in Credit Management and a Fellow of the Institute of Credit Management. Since setting up the business Jenny has delivered cash flow solutions to a large client portfolio of both SMEs corporate and global businesses.
Future Course Dates 
W/c 25th September 2023
W/c 4th March 2024
W/c 24th June 2024
W/c 14th October 2024
Time:
The course will be presented via live online training, this will take place over 3 consecutive days for 2 hours per day on Tuesday, Wednesday and Thursday of that week.
The start time will be 10am.
Cost:
We are offering limited places at a rate of £99 + vat
If you would like to purchase online please click here
For more details, contact us on
03332 413 203