Credit Management Consultancy
CMG UK has a proven track record of delivering credit management solutions to both corporate and SMEs.
You will find our Credit Management Consultancy service provides you with a dedicated consultant to review and improve upon your credit management function, and train your team in the most effective techniques to improve debtor days.

CMG UK's past clients have seen a vast improvement in their credit management processes, including tremendous development in the confidence of their staff in carrying out effective credit management tasks. This has resulted in significant improvement in collection performance and reduction in bad debt write-off.

We are experienced in all sectors, including construction, legal, manufacturing, recruitment, IT and many more.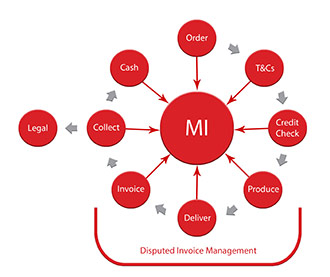 Credit Management Consultancy will offer your business:
Cash flow assistance by carrying out a diagnostic review on your company's 'order to cash' process, provide a full written report identifying under-performing areas, and recommendations for improvement.

Improve onboarding new customer/contract process

to reduce

risk, errors

in invoicing and

other disputes.

Coach sales

teams

to improve their commercial understanding when dealing with contracts and terms and conditions.

Design and implement a full credit policy to meet business objectives.
Introduce new terms and conditions for better protection.
Establish credit limits and payment terms with continuous management.
Ensure compliance with credit insurance policies to reduce risk.
Coach all relevant sales, customer service and finance teams to ensure compliance with credit management policies and process.
Negotiate invoice finance & credit insurance contracts.
Implement a targeted approach to the dispute resolution process.
Identify and implement 'bolt on' software solutions for invoicing, automatic payment allocation and collection work flows.
Improve collection strategies to deliver enhanced collection performance.

Upskill collectors

on contractual issues to

enable

dispute

s

to be

resolved

more efficiently.

 

Design and apply meaningful management reporting for effective KPI setting.
Ensure all processes comply with Court's pre action protocols.
Get in touch today to find out how we could help your business