Commercial Debt Recovery
Commercial debt can seriously affect your company's cash flow; therefore any bad debt your company may have needs to be dealt with as quickly as possible
Our fees are calculated on results, you only pay us if and when your debt has been recovered from the debtor. We make a small initial fee to cover the cost of our risk assessment process to ensure your claim is likely to succeed before we take it on.  
We use late payment legislation in our debt recovery procedures, which covers most if not all our fees.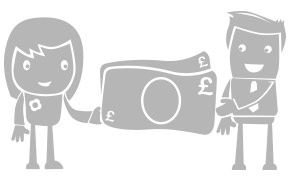 We can offer the best Debt Recovery solution for your needs:
If you have a single debt or require our bulk debt recovery service, we will deliver a cost effective and successful service, saving you time and money.
We provide regular reports to keep you updated on the progress of your debts.
We are highly trained in debt collection techniques and a Debt Recovery Specialist will contact each debtor personally.

We take the

reins

in negotiations, th

e court process

through

to

a

hearing

on defended actions and onto enforcement.

Once successful, the debtor still pays you direct and you pay CMG UK for our services once you have been paid.
We ensure all our collection services are conducted in a professional, ethical and legal way.
For more details, contact us on
03332 413 203