Insolvency
What are the Practical Implications for you as a Creditor?
20% discount for the first 5 delegates to book on our courses
Who will benefit?
The course is suitable for those involved in collections within their respective business and is ideally suited for Collections Managers.
What the course will cover?
The seminar will include: an explanation of each of the above with reference to Administrations, 'Pre Packs' and the effect upon ROT claims, an examination of the practical implications of receiving notice that your customer has entered into one of the above forms of insolvency, what steps you should take when you receive notice of any of the above in relation to a customer; what you, as a creditor, can do and what you can't, and tips for seeking to maximise recoveries. Learn how managing debtors insolvency can impact your business.
Event Outline
Insolvency – The practical implications of you as a creditor of:
Administrations including 'Pre Packs'
Liquidations
Company Voluntary Arrangements 'CVA'
Partnership Voluntary Arrangements 'PVA'
Individual Voluntary Arrangements 'IVA'
Bankruptcy
Debt Relief Orders 'DRO'
Course Dates
Courses are now being offered for dates that are suitable for you and your business, if you are interested in attending the course please get in touch and we can let you know the next dates and venues available.
Event Speakers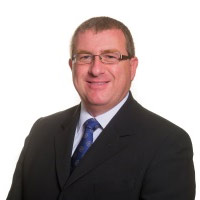 Mark Davies
Described by Legal 500 as "able to deal with complex and technical matters", Mark is a Partner in the Dispute Resolution and  Insolvency Team at Aaron & Partners LLP. With more than 25 years insolvency experience, he enjoys a national reputation and is regularly asked to speak at and chair conferences on the subject. Mark is a full member of the Association of Business Recovery Professionals. Mark regularly actively manages claims within corporate and  individual insolvency cases on behalf of creditors, including lodging of claims, voting at meetings of creditors and providing clients with bespoke reports containing key information relevant to each client.

Time: Seminar hours are 9.30am (registration from 9.00am) until 4.30pm.
Cost: Only £295.00+ VAT per delegate
For more details, contact us on
03332 413 203