Small Claims Courts
How to use the Small Claims Court to Get Paid
Limited Places at £99 + vat per delegate
Who will benefit?
Business owners, managers or credit control staff of companies engaging in business to business trade.
What the course will cover?
Our small claims court course will cover the process and procedures of taking legal action to get outstanding debts paid. We also cover how to react to defended actions and an overview of the different ways you can enforce a judgement. The course will also cover the new Pre Action Protocols for Debt Claims that came in to force on 1st November 2017 and covers debts owed by individuals and sole traders
Course Outline
Civil Procedure Rules
Solicitor v Inhouse
What to Consider Before Taking Legal Action
Letter Before Action
Charging Interest
Late payment legislation
Submitting a County Court Claim
After Issuing a Claim
Mediation
Defence (Case Study)
Witness Statements (Case Study)
Hearing Discussion (Case Study)
Application to Set Judgment Aside (Case study)
Enforcing Judgment – an overview of the different types of enforcement
Event Speaker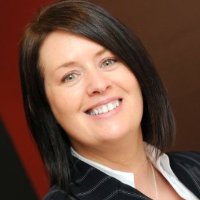 Jenny Esau
FCICM
Jenny is the Managing Director of Credit Management Group UK, with 25 years' experience in Credit Management and a Fellow of the Institute of Credit Management. Since setting up the business Jenny has delivered cash flow solutions to a large client portfolio of both SMEs and corporate businesses.
Course Dates
W/c 2nd October 2023
W/c 26th February 2024
W/c 17th June 2024
W/c 7th October 2024
Time:
The course will be presented via live online training, this will take place over 3 consecutive days for 2 hours per day on Tuesday, Wednesday and Thursday of that week.
The start time will be 2pm.
Cost:
We are offering limited places at a rate of £99 + vat
To book online please click here
For more details, contact us on
03332 413 203