Effective Credit Control Courses for Solicitors
How to get your fees paid in full and on time in a client focused way
20% discount for the first 5 delegates to book on our courses
Who will benefit?
Support staff working in the legal profession, who are responsible for credit control.
What the course will cover?
This unique training course has been designed specifically for Legal Practices. The course aims to improve cash flow by showing delegates how to collect payment in a client focused way.
Our trainers have a wealth of experience to draw on, making our courses relevant and showing delegates how to implement learning in to their day to day working life.
Event Outline
Cost of credit
The 'Engagement to Payment' process
What makes a good credit controller
Establishing financial obligations at the outset
Tools for collections
Telephone collections
Late payment legislation
Letters -Having impact -Timing
Customer types
Collection strategy
Management reporting
Course Dates
Courses are now being offered for dates that are suitable for you and your business, if you are interested in attending the course please get in touch and we can let you know the next dates and venues available.
Event Speaker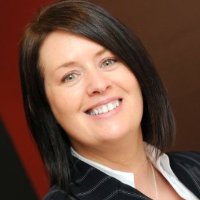 Jenny Esau
FCICM
Jenny is the Managing Director of Credit Management Group UK, with 25 years' experience in Credit Management and a Fellow of the Institute of Credit Management. Since setting up the business Jenny has delivered cash flow solutions to a large client portfolio of both SMEs and corporate businesses.
Time: Seminar hours are 9.30am (registration from 9.00am) until 4.30pm.
Cost: Only £295.00+ VAT per delegate
For more details, contact us on
03332 413 203