Credit Management Training Courses
Credit Management Group UK offer a range of specially designed, highly effective credit management training courses covering the latest in credit control legislation and best practice.
Packed full of relevant, practical tips, each course allows delegates to implement their new learning right away into their day to day duties, achieving instant improvements within their business.

To make sure you and your team get the most out of CMG UK's training, all of our courses are delivered by professional trainers who are experienced and qualified in commercial credit management.
Open Courses
We currently offer our Credit Management open courses on line which allows us to reduce our costs which start at £99 per course per delegate.
Take a look through our course subjects to find out which area will be most effective in improving your business' cash flow. Just click on the links to see the training outline for each course along with scheduled dates. 
In-house Training
We can tailor our courses to suit your business needs. In house training can be delivered online or in person. Please click here for more details of our in-house training.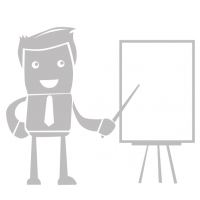 Limited places available for £99 + vat
CMG UK offer the following Credit Management Training Courses
Places on our courses are limited; for more information please get in touch today.
Any special requests?
If our current course schedule doesn't meet your requirements we can adapt topics and location to meet your business needs.
In House Training
We can also design a course specific to your company's business objectives and deliver it at your premises.