Free Customer Credit Check
Want to know the credit worthiness of your customer? Request your one free customer credit check.
How can a credit check reduce your business' risk to bad debt?
Credit checking customers will provide you with the details to enable you to reduce your business risk, including: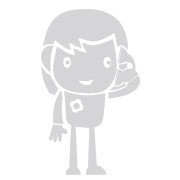 Adverse information (i.e. any CCJs your customer may have against them)

Their payment performance to their suppliers

An overview of their credit risk and changes (is there credit risk increasing or decreasing?)

And much more
Want to learn more on if your free credit check will give you the correct details? Contact us today.