Improving Collection Performance
How to improve your collection performance
20% discount for the first 5 delegates to book on our courses
Who will benefit?
Our Improving Cash Flow courses are beneficial to those new to collections, with no formal training, or to those who view the course as a refresher in credit control, wishing to improve and develop their collection techniques.
What the course will cover?
We can improve your company's cash flow by training delegates on collection cycle techniques, how to negotiate payment effectively and how to write collection letters with impact.
Event Outline
Cost of credit
What makes a good credit controller
Establishing financial obligations at the outset
Tools for collection
Telephone collections- overcoming objections, negotiating and closing calls
Collection letters-impact, wording and timing
Customer types
Collection strategy
Course Dates
Liverpool: Thursday 1st February 2018
Venue:

Number One Old Hall Street, Liverpool L3 9HG



Manchester: Wednesday 7th February 2018
Venue: Manchester One, 53 Portland Street, Manchester M1 3LD

Event Speaker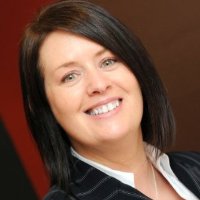 Jenny Esau
FCICM
Jenny is the Managing Director of Credit Management Group UK, with 25 years' experience in Credit Management and a Fellow of the Institute of Credit Management. Since setting up the business Jenny has delivered cash flow solutions to a large client portfolio of both SMEs and corporate businesses.
Time: Seminar hours are 9.30am (registration from 9.00am) until 4.30pm.
Cost: Only £295.00+ VAT per delegate
For more details, contact us on
03332 413 203