Free Company Credit Check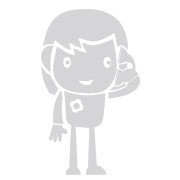 Here at the Credit Management Group we have many years of experience helping companies solve their late payment and debt issues.
Wouldn't it be nice if you could see the issues BEFORE you started doing business with a potential client?
We are offering a free Company credit check where you can see the potential pitfalls before they happen. The credit check will give you the information for you to make the informed decision should you:
Do business at all?
Give the company a low credit limit to start with to gain trust.
Request a guarantee
Get them to pay up front
Offer them restricted payment terms.
After all prevention is better cure, and even though we may be talking ourselves out a future client we think carrying out this due diligence is fundamental to future proofing your business.
There are no catches, we just need some information on the company you would like us to check for you and we get the report over to you for you to digest the information.
Head over to our website and complete our form today.