January Credit Management Frequent Questions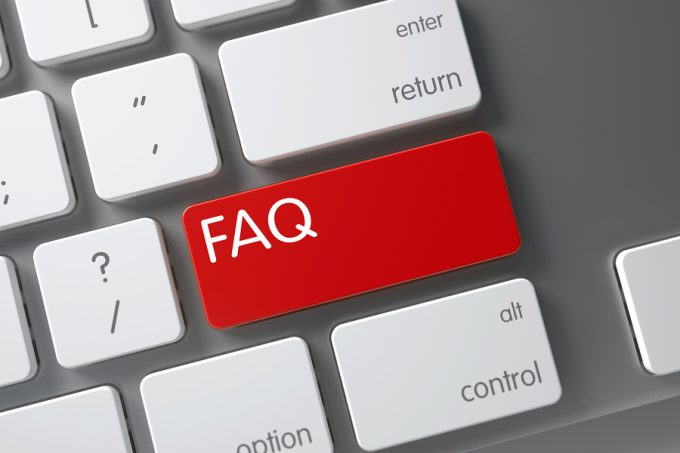 Here are our top credit management frequent questions for January.
What is the most common credit management issue you come across?
There are many roadblocks in credit management that will delay payment; this also varies from industry to industry. One of the most common excuses we receive is a customer stating that they have not received their invoice. Much of the time this is used as a delaying tactic, so that your customer can ask for an extension on payment due to the fact they received their invoice late. Sometimes mistakes are made and a customer genuinely hasn't been sent an invoice, there is no way around this but to address issues on your side. However, if there is evidence that the invoice has been sent (i.e. an email), then re-sending said email showing the date it was sent will eliminate the issue of having to give your customer extra time to pay.
What should I include when writing witness statements?
Witness statements can be an integral part to proving your claim at a county court hearing. The courts will expect a witness statement to be concise, to the point and above all based on facts (they won't take kindly to opinions). Look at our factsheet on writing witness statements for exact detail on what to include and how to present it in the format the courts require.
I have an unpaid invoice; I have sent numerous chaser emails, what are the next steps in chasing for payment?
If emails don't seem to be making progress, evaluate your wording within your emails, and what leverage you are using to encourage prompt payment, such as: interest, putting the account on stop, removing credit terms or escalation for further action i.e. legal action. As emails are still seen as an informal way of communicating, sending a letter by post can have much more 'gravitas'. For speed of delivery of your message, attaching a copy of a scanned letter and informing the debtor it is being posted to them can be effective.
Should I be charging interest on late payments?
You are entitled to add interest on all commercial debts from the first day the debt is beyond payment terms under the late Payment of Commercial Debts Regulations 2013. Even if you have no terms and conditions agreed in writing or you customer has not agreed for you to add late payment interest to a debt, you can still charge it. However, if you have a lower rate of interest in your terms, you can only charge this lower rate. It is worthwhile checking your terms and aligning them with the Late Payment Legislation. If it has reached the stage with a customer where adding interest is necessary, inform them first of your intention to add the interest if payment is not received by a specified date. Sometimes the threat of adding interest is enough to spur your customer to pay and you are less likely to risk the customer relationship.
Do you have a credit management question you want an answer to? Contact us today and we will include it in our next frequent questions blog.