Recruitment Back door hiring episode 5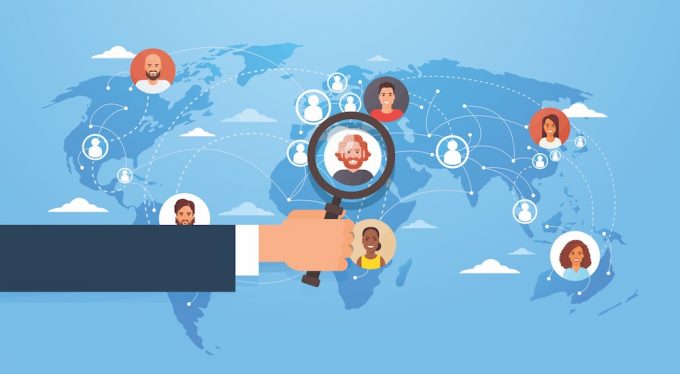 Back door hiring episode 5
We regularly assist our clients with litigation against debtors, from the hearing stage, when the claim is defended, all the way through to enforcement.
We have a very high success rate in litigation. However, the debtor doesn't always have the ability to pay their debts. This is why credit checking customers is vital.
However, despite the large volume of delinquent debts we are involved with, very few go to a hearing. They are either settled before litigation, Judgment by default is obtained (no response to the court claim), or the claim is defended but settled before the hearing. Sometimes the day before!.
As previously employed as a Credit Manager by a national recruitment company and working for many recruitment firms since setting up CMG UK, we have a vast amount of experience in making sure our recruitment clients get paid.
Below is a case study of one of the unusual debts, where the debtor was rather stubborn, which went as far as a hearing. As it was under the small claims track (debts up to £10k) we attended with our client and had right of audience in the court as a Lay Representative.
The debtor – Building Surveyor practice
The role- Building Surveyor at Associate Director level. RTA fee earner
Our client was engaged by the debtor to recruit a number of surveyors from Graduate level to Associate Director.
Our client originally sent terms and conditions in 2016 when they first engaged with the debtor. They then subsequently sent them in 2019 with several CV's, of which two candidates were hired and fees paid.
The debtor was about to engage another candidate during the pandemic as construction was starting to gain momentum again. However, the candidate withdrew their acceptance just before their start date. The debtor then encouraged our client to find another similar person.
Due to the pandemic, the market was becoming more candidate led, making finding the right calibre of person to put through for roles very challenging. Our client put forward another CV in September 2020, for a very experienced surveyor previously employed at Associate Director level. However our client forgot to attach their terms and conditions to that particular CV. The debtor said as the candidate wasn't chartered, so they wouldn't consider them.
6 months later our client became aware that the candidate was now employed by the debtor through LinkedIn. An invoice was sent to the debtor, which they refused to pay.
Their reasons for not paying were:
The debtor had not signed any of our client's terms and conditions, therefore they were unenforceable
The CV was sent as an unsolicited 'round robin', speculative email.
The debtor found the candidate themselves through LinkedIn, our client had no part in the recruitment process.
The candidate did not fit the debtor's brief at the time our client submitted their CV as they were not a Chartered Surveyor.
After various email exchanges with the debtor, it was clear he would not agree any payment, therefore a claim was issued through the county court. The claim was defended and allocated to the small claims track (for debts up to £10k).
Both sides agreed to mediation, which was unsuccessful as the debtor was only willing to pay a very small % of the fees outstanding and unwilling to accept our client's reasonable offer of settlement.
In the debtor's defence, they raised further points:
Our client's terms were specifically rejected by an email exchange negotiating a lower fee
Details of claim
We assisted our client to provide witness statements and collate all documentation to prove their claim.
We drew the court's attention to our client's terms and conditions, which stated that within the 12 months following an introduction, they could claim for their fees if such a candidate was hired, howsoever that employment was effected.
We also made it clear that although our client's terms and conditions were not sent with the CV for this specific candidate, they had been sent previously. The terms set down that they covered current and all future trading between the parties.
The response to the defence was:
Our clients' terms stated that their terms were deemed acceptance on receipt of information sufficiently identifying a candidate. Therefore, they were accepted by conduct and did not need to be signed.
There was an ongoing course of dealings between the two companies over a period of several years. The CV was submitted in direct response to find another Associate Director, after a previous candidate withdrew their acceptance of the offer of employment therefore, the CV cannot be construed as speculative.
A LinkedIn search for a Building Surveyor and Project Manager within a 50m radius of the debtor's office showed over 150,000 results. Also, the candidates CV on LinkedIn was extremely poor and didn't highlight any relevant experience. Consequently, it was extremely unlikely the debtor could find the candidate on LinkedIn unless they had their personal details to vastly narrow the search. The above demonstrated that our client had provided 'Effective Cause' for the employment of the candidate.
The debtor specifically requested an Associate Director level candidate. The fact that the candidate was not yet Chartered was irrelevant, as they had hired similar candidates from our client previously.
The email negotiating the reduction in fees did not mention any of the other terms and conditions and did not specifically reject them. The email only requested the terms of the contract were varied, which was agreed and accordingly all other terms were enforceable
Judge's decision
Despite Junior Council, representing the debtor, continually asserting our client's terms were not accepted because they were not signed, the Judge confirmed the debtor had accepted the terms by conduct.
For this reason, as the candidate had been hired within 12 months of introduction, we did not need to demonstrate Effective Cause and we were awarded Judgment in our client's favour for the full amount claimed.
The debtor had to pay the judgment debt plus interest and costs, together with a rather large bill for their Solicitors and Junior Council.
Important points
Your terms should clearly state that they cover current and future trading, so if someone does forget to attach the terms when sending a CV, you can still prove those terms cover that CV.
Ensure your terms sets down that you can charge for a hire within a specified time limit, however that hire was effected, so Effective Cause is not an issue.
It is vital to always be able to demonstrate your terms have been accepted by your customer. Your customers signature on your terms is the safest and clearest way to demonstrate acceptance, but make sure you have effective processes to be able to demonstrate acceptance by conduct if needed.
If you are currently experiencing a situation such as described in this series of blogs, you might want to consider outsourcing your credit control to us.
We can also provide a review of your systems and processes and assist you to strengthen underperforming areas. Furthermore, we can coach your staff to ensure you will always get paid for any back door hiring, whilst also promoting best practice. We can also assist you with specific back door hiring debts
Please contact us to discuss our services further on 03332 413 203. contact@cmgroupuk.com
Look out for our next case study with more advice to help you get paid for back door hiring.