Get Paid Faster With These Six Credit Management Tricks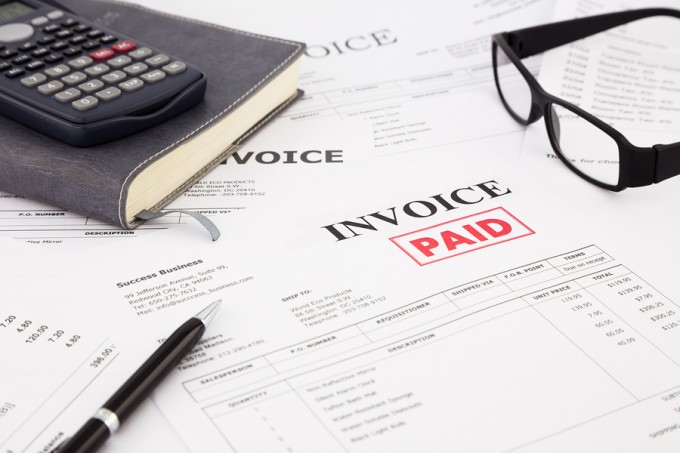 Getting paid on time is an ideal situation for any business that offers credit to their customers; but unfortunately this is not the case for many businesses throughout the UK. Late payment can, at times, be done in all innocence but others will provide spurious excuses as to why you have not received payment, or just completely ignore you. Late payment from customers may seem like it is unavoidable, and it will be at times, but using small, simple tricks can make a massive difference.
Get your leverage lined up (just in case)
Having leverage can prove to be an excellent incentive when encouraging payment from a customer. Leverage can take many forms including:
Adding interest to an invoice (interest rate should be whatever is stated in your T&Cs; if you have no late-payment interest clause in your T&Cs you can rely on Late Payment Legislation)
Credit hold or stop policy (stopping goods or services from being delivered; again this should be in your T&Cs)
Ensure your customers are aware of the price and payment terms
Your customer is likely to dispute your invoice if the price differs from that agreed upon, or indeed no price had been indicated and they receive a shock upon receiving your invoice. Ensure that your customer has agreed to a particular quote, and make them aware that there are further costs that may occur.
It may be obvious to some, but I have come across it many times when a customer has not been told the payment terms and an invoice does not state payment terms. It goes without saying that if you haven't agreed on payment terms and established a payment date, your customer is not psychic, they will not know when payment should be made and you will almost certainly not be paid on time.
Invoice details should be faultless
Make sure that your invoice contains all details necessary:
The word 'invoice' needs to be clearly displayed
A unique identification number
A purchase order number if necessary
Your full legal entity and company registration number
Your VAT number if you are registered
Full legal entity of customer and company address
Payment terms
The date of invoice
Due date
Amount due plus any VAT
Bank details
Your company address and contact details
When you are certain that all details are correct, ensure you have the correct contact details for the person in accounts payable to send it to. It is one of the easiest excuses in the book to use: "I haven't received the invoice", so ensure you have a record of it being sent. If necessary use a delivery and read receipt.
Agree the appropriate collection strategy for each customer
From my experience sitting down with a team and decisively working allocating a collection strategy for each customer will save you a lot of time in the long run with unnecessary chasing. Identify the high risk customers and agree how often and in what way you will chase and the same for your lower risk customers. When a new customer comes on board I will always suggest identifying them as high risk until they have built a payment history with you.
Diarise when you should chase all invoices
Organisation is vital to an effective collection strategy; whatever works best for you, whether it is alerts or a timetable, ensure that you are chasing as often as necessary to receive payment. When your customer knows that you will contact them if payment is not payment, you will begin to educate them to pay on time (in the majority of cases).
Don't procrastinate when your customer has not paid
Don't be put off by chasing, you supplied goods or services, you deserve to get paid for them. Giving your customers a few days grace may be an appropriate commercial decision when you know and have built a relationship with your customer; new customers should be an entirely different matter, if you have not received payment past the due date, contact them and politely ask when they will be making payment. And continue to contact them regularly until payment is made.
Our Improving Collection Performance training can provide you with the skills and know-how of effective credit management; helping you to get paid faster and protect your business from risk – take a look today.