How to Improve your Business' Order to Cash Process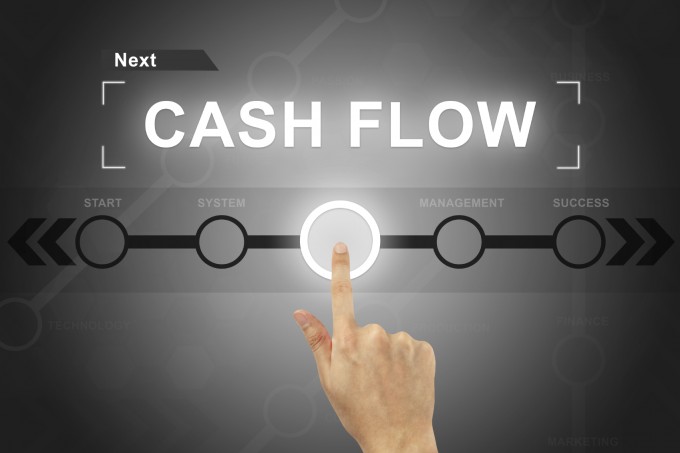 It is a wide spread misconception that credit management is solely based around the collection of overdue invoices, when in fact the scope of effective credit management encompasses the entire process from order to payment. Anything that happens before payment is received can impact a company's ability to get paid. To reduce your risk of late payment, or no payment at all, we recommend you have a clear and proactive 'Order to Cash' Process, along with procedures that are up to date, relevant and adhered to by all functions within the business.
The Order to Cash Process:
Order
When you receive a purchase order you should thoroughly read through it to identify any conditions that you are not willing to accept. These issues should be negotiated at this stage and not after the product or services have been delivered.
T&Cs
You need to determine if the contract between yourself and your potential client is determined by their terms and conditions or your own.
You should ensure that acceptance can be evidenced (as a safeguard should you have to take a legal route to get paid.) View our blog on how to gain acceptance of your T&Cs to find out more.
Your terms and conditions should clearly state that the 'time' of payment of your invoices is 'of the essence' of the contract, and conversely 'time of delivery is not of the essence of the contract' to ensure that your customer cannot claim consequential loss against your for late delivery. If you supply goods, your T&Cs should clearly indicate that you have retention of title over your goods until payment in full is received.
Credit Check
Many businesses focus heavily on sales with little thought as to whether the customer has the ability to pay their invoices when they fall due. We highly recommend implementing credit risk procedures for potential customers and ongoing monitoring of existing customers; these can be in the form of:
Credit Application Form – This is useful in obtaining all necessary information for your potential customers, especially helpful to have when taking legal action for unpaid invoices.
Credit Agency Status Report – This is not to be used on its own but amongst other techniques.
Trade References – Beware that customers may use pet suppliers that they pay on time whilst making others wait.
Produce
If your goods aren't as specified in the order or are of a quality less than standard, you will likely find your invoice is marked as disputed and will not be paid until the dispute has been resolved; this can therefore potentially lead to a significant delay in payment from your customer.
Deliver
We highly recommend that you have written checking procedures when goods are dispatched from your premises and subsequently arrive at your client's premises, evidencing that the correct quantity is delivered and they are undamaged.
Retain a signed proof of delivery document to ensure you have evidence that the customer has received the goods. If you provide a service, design a form for the customer to get signed confirmation that they are happy with the service provided.
Invoice
To prevent delays in payment, ensure invoices have all the relevant information your customer requires (address, cost, any discounts, and purchase order numbers). The information displayed on an invoice should be agreed with your customer at the outset.
Dispute Resolution
A customer will typically withhold payment of the whole invoice value even if only a small part of the invoice is disputed. We recommend you measure any disputes you receive and the time taken to resolve those disputes. If you notice a pattern it may be something that needs to be corrected in other areas of the business in order to prevent similar disputes rising again.
Collect
We recommend that you have a proactive but customer focused collection strategy, managed to a short time scale, for high risk customers. We would class any new customers as high risk until they have built a payment history with the business.
Legal?
Whilst it isn't a pleasant process, you may have to take a customer down the legal route to retrieve payment for unpaid invoices. If you have kept adequate documentation of the process up until this point you should have a strong evidence to help you during the legal process.
Cash
This essentially speaks for itself; if all goes to plan you will receive payment from a customer. However, the process doesn't necessarily begin all over again at this point; you will have a number of different clients all in varying stages of the order to cash process, the trick is to keep all your plates spinning at once, keep track of where customers are in the process and ensure tasks is carried out in a timely manner.
Effective communication between various functions in the business is vital at all points during the process; I will say once more, your credit management function should not solely focus on collection strategy, but throughout a business relationship with a customer, as anything that happens during this time can affect your ability to get paid.
If you would like more information on how your business' order to cash process can be improved by taking simple but effective steps, why not download our guide today.