Recruitment Backdoor hiring- episode 3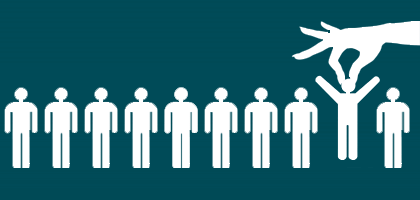 The 3rd instalment in our series of case studies to help recruitment firms get paid for backdoor hires
In this instalment, we show how wording in emails can prevent you being paid in full.
As someone previously employed as a Credit Manager by a national recruitment firm and working for many recruitment firms since setting up CMG UK, we have a vast amount of experience in making sure our clients get paid.
The Debtor – Law firm
The Role- RTA fee earner
After discussions with the debtor regarding the role, several CV's were sent to them including one for a candidate who also had experience as a team leader in this area.
The candidate was interviewed & the debtor was made aware that the candidate's salary expectations were higher than the salary the debtor had anticipated paying.
The role was offered to the candidate at a lower salary than indicated and the candidate rejected the offer.
A month later, it was found that the candidate was working for the debtor in the position of team leader.
The debtor refused to pay our client's invoice, which was discounted from the standard rate to a lower, agreed rate. They claimed the candidate applied directly to them for a very different role than the role our client had been requested to recruit for.
In line with our client's terms and conditions on discounted rates, a 2nd invoices was raised for the balance between the discounted and standard rate.
After further negotiation, the debtor paid the first invoice for the discounted fee only. They refused to pay the 2nd invoice for the balance between the discounted fee and the standard fee. Asserting that the terms were varied to a lower % and therefore the clause in our client's terms and conditions regarding discounted fees, was not valid.
On checking our client's initial emails to the debtor in which the % fee reduction was agreed, the emails did not state the discount was conditional on payment being made to terms, or refer to the relevant clause in their terms and conditions. Therefore, our client chose not to persue the balance as there was a high risk that we might not have been successful in court.
Important points
Make sure all your customer facing staff are aware of legal ramifications of how emails are worded.
If you are currently experiencing a situation such as described in this series of blogs, you might want to consider outsourcing your credit control to us.
We can also provide a review of your systems and processes and assist you to strengthen underperforming areas. Furthermore we can coach your staff to ensure you will always get paid for any back door hiring, whilst also promoting best practice. We can also assist you with specific back door hiring debts
Please contact us to discuss our services further on 03332 413 203. contact@cmgroupuk.com
Look out for our next case study with more advice to help you get paid for back door hiring.